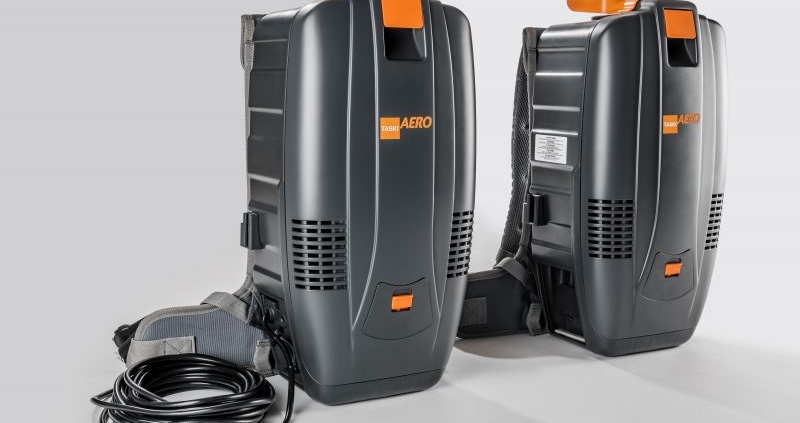 The TASKI AERO BACKPACK vacuum cleaner from Diversey can be carried comfortably as a portable electric model but is also available in a battery-powered version for the ultimate in agility and convenience. Its unique 3-in-1 capability allows it to be used as a backpack vacuum, tub vacuum or as a blower.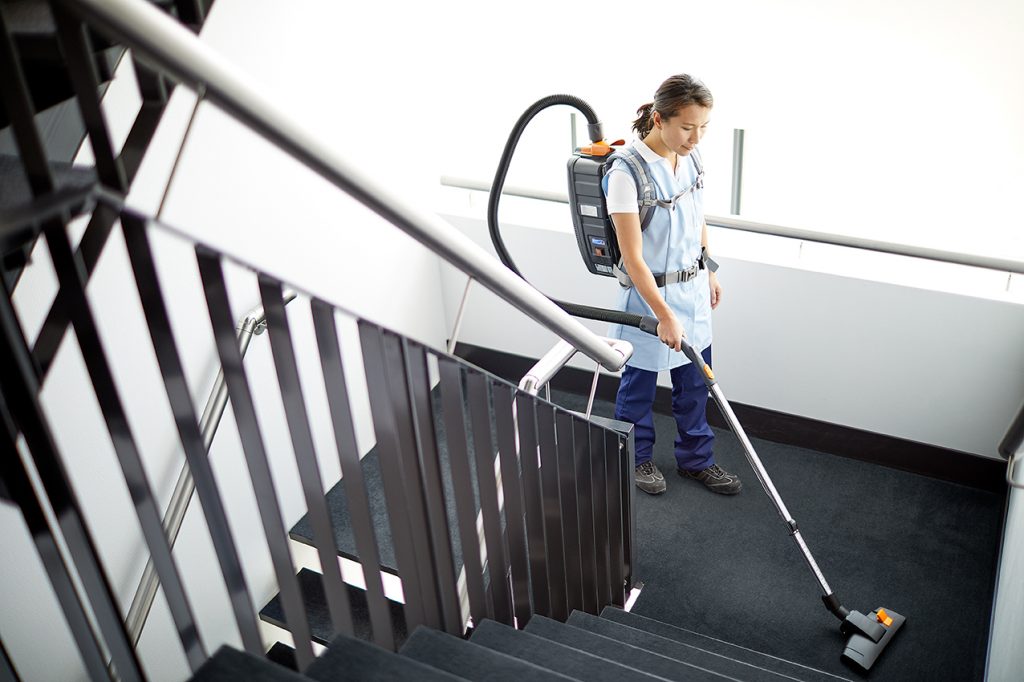 The compact portable design makes the TASKI AERO BP ideal for cleaning areas that are difficult to access with conventional equipment. These include busy entrances and congested schools, office buildings or public transport. The battery model offers ultimate performance in high circulation areas, or anywhere the presence of the public makes safety a priority, because there are no trailing power leads.
The TASKI AERO BP is among the lightest backpack vacuums. Its ultra-slim profile and high-quality rucksack material make it extremely comfortable to carry. The near-perfect weight distribution across the user's back ensures maximum comfort. The overall weight of the electric version is just 4.7kg, while the battery version barely exceeds this at 5.3kg.
Lithium battery technology gives users the confidence of high flexibility and autonomy. The TASKI AERO BP Lithium model can be fully recharged in as little as 90 minutes and has a runtime of 30 minutes. This effectively means it offers limitless autonomy. The electric version has an A-rated energy classification and delivers an impressive 30ltr/sec of suction while the Lithium version delivers an effective rate of 22ltr/sec of suction.